WELCOME TO SLOTHVILLE
The online hub for all things sloth
JOIN THE SLOTH APPRECIATION SOCIETY
Sign up now and start spreading the sloth love
DISCOVER HOW TO PROTECT SLOTHS AND THE PLANET
ABOUT SLOTHVILLE
The slow shall inherit the earth
The Sloth Appreciation Society seeks to both protect the sloth and promote the truth about its lazy lifestyle. The much-maligned sloth is an energy-saving icon with much to teach us humans about sustainable living.
Slothville is the place to kick back, relax and enjoy the best sloth content on the web, get tips on slowing down and discover how we can protect sloths and their jungle home.
Founded by zoologist Lucy Cooke, who's been documenting the strange lives of the world's slowest mammal for the last 10 years. Lucy's TED talk on sloths was 'one of the most memorable' of TED Women 2018, her sloth photos have made the cover of National Geographic,  her award-winning sloth documentaries have spread sloth love far and wide and her best-selling sloth books & calendars have helped raise money for sloth conservation.
Join the Sloth Appreciation Society >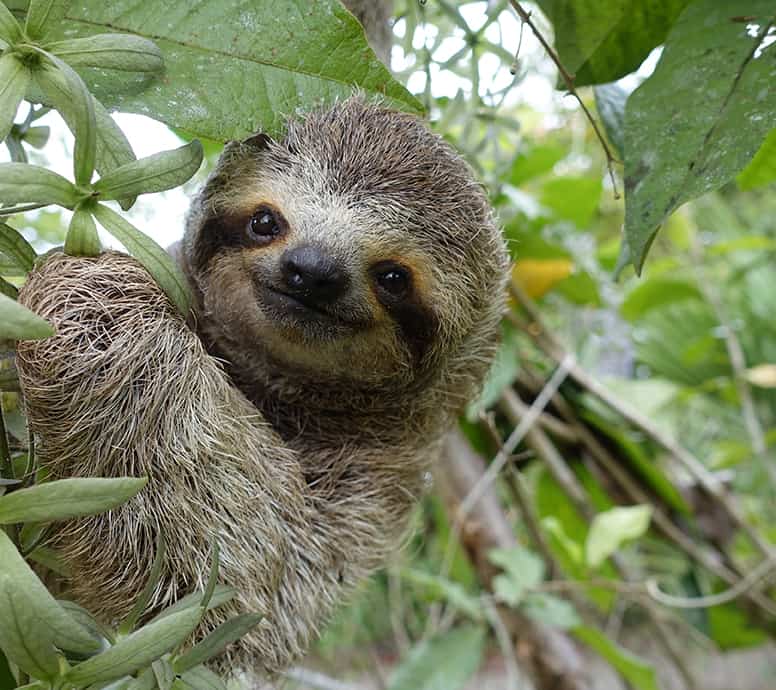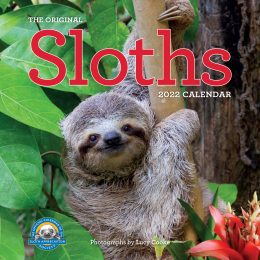 SLOTHS CALENDER 2022
Now in it's eighth year, this international best-seller is back for 2022 with even more gorgeous, glossy images of smiling sloths. Pairing irresistible, brightly colored photographs with fascinating sloth facts, every month is a tribute to the mindful, mellow joys of living sloth-fully.
Buy me USA
Buy me UK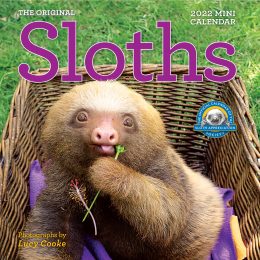 SLOTHS MINI CALENDAR 2022
A mini companion to the main sloths calendar. This adorably compact (7″ x 7″), hang-anywhere calendar is filled with 12 gorgeous photos of smiling sloths, amazing sloth facts and is the perfect year-round reminder for us humans to chill out and enjoy life, too!
Buy me USA
Buy me UK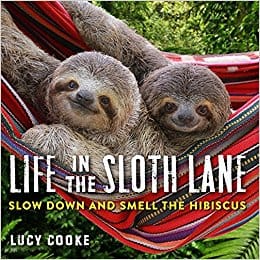 LIFE IN THE SLOTH LANE: SLOW DOWN AND SMELL THE HIBISCUS
Combining Lucy's adorable sloth photography with facts about the strange lives of the world's slowest mammal and words of wisdom about slowing down, Life in the Sloth Lane is a mindfulness book like no other. Gorgeous images of sloths paired with inspiration on the joy of living slow from a medley of gurus from Thich Naht Hahn to Bob Marley and Paulo Coehlo.
"The bar on animal cuteness gift books has now been raised to the highest treetops. This is the book everyone needs – we could all be bettered by being a bit more like a sloth" The Wandering Bookseller
Buy me USA
Buy me UK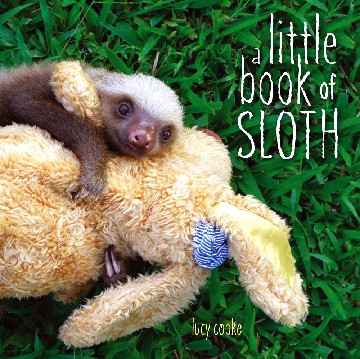 A LITTLE BOOK OF SLOTH
Published in the UK as 'The Power of Sloth', this New York Times best-seller combines Lucy's adorable sloth photos with the story of a sanctuary in Costa Rica that specialises in rescuing sloths. This celebration of the world's laziest animal, written for children (ages 5+) won the Keystone State Reading Book Award 2015. A percentage of proceeds are donated to sloth conservation.
"Cooke writes with a firm sense of authority and a loving irreverence that lifts these pages far above most real-life animal books and should make the inevitable umpteenth readaloud easy to bear" Publishers Weekly
Buy me USA
Buy me UK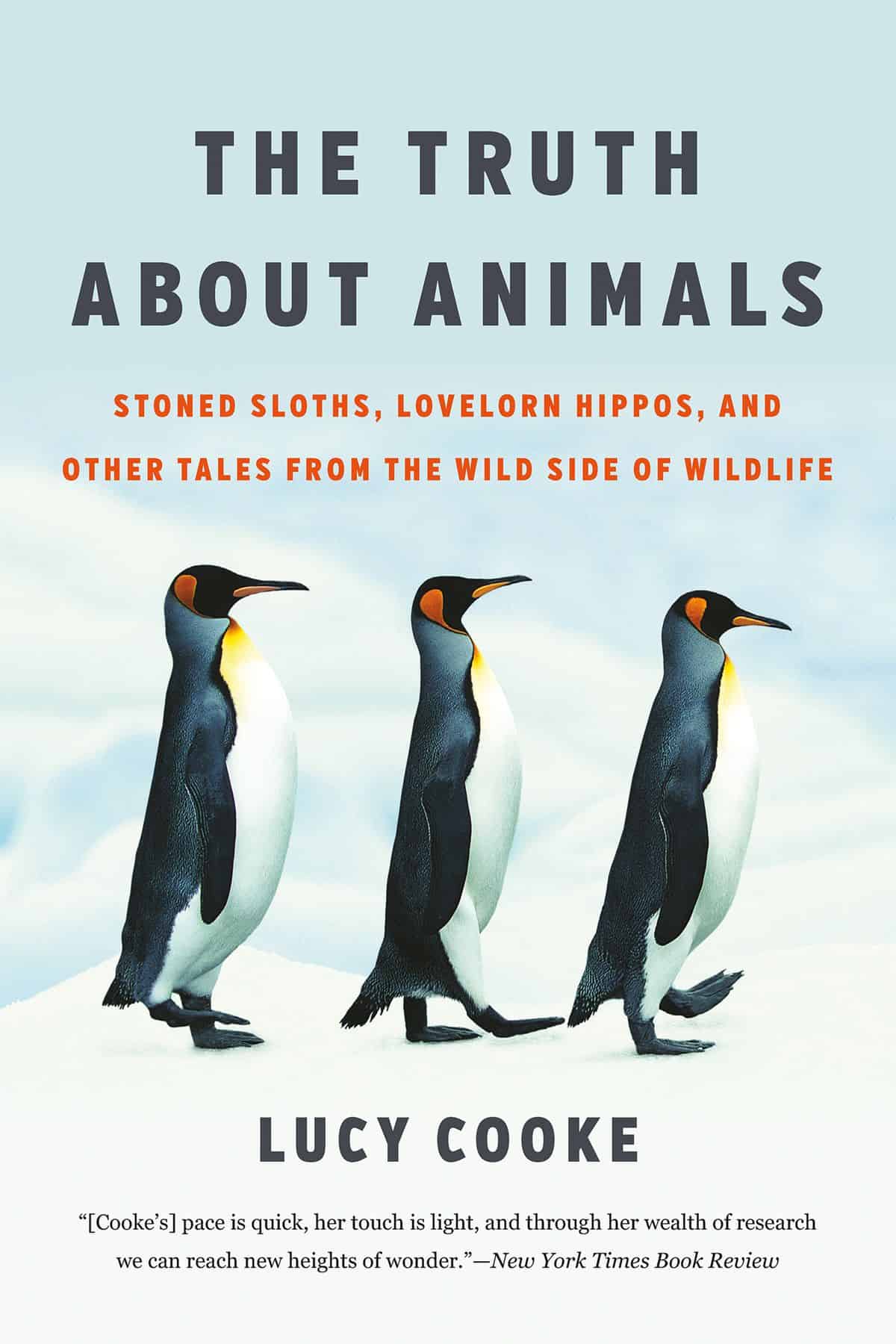 THE TRUTH ABOUT ANIMALS
This "sure-fire summer winner" (New York Times) is an uproarious tour of our biggest myths, mistakes and misconceptions about animals from Aristotle to Disney. As Nature's most maligned creature, saddled with a name that speaks of sin and damned for its lazy lifestyle, the sloth gets a whole chapter. Discover how the early explorers thought the sloth was 'the stupidest animal on the planet' and why they were so very wrong. Published in the UK under the title The Unexpected Truth About Animals & shortlisted for the Royal Society Prize for science, it's currently being translated into 18 languages.
"Endlessly fascinating" Bill Bryson
Buy me USA
Buy me UK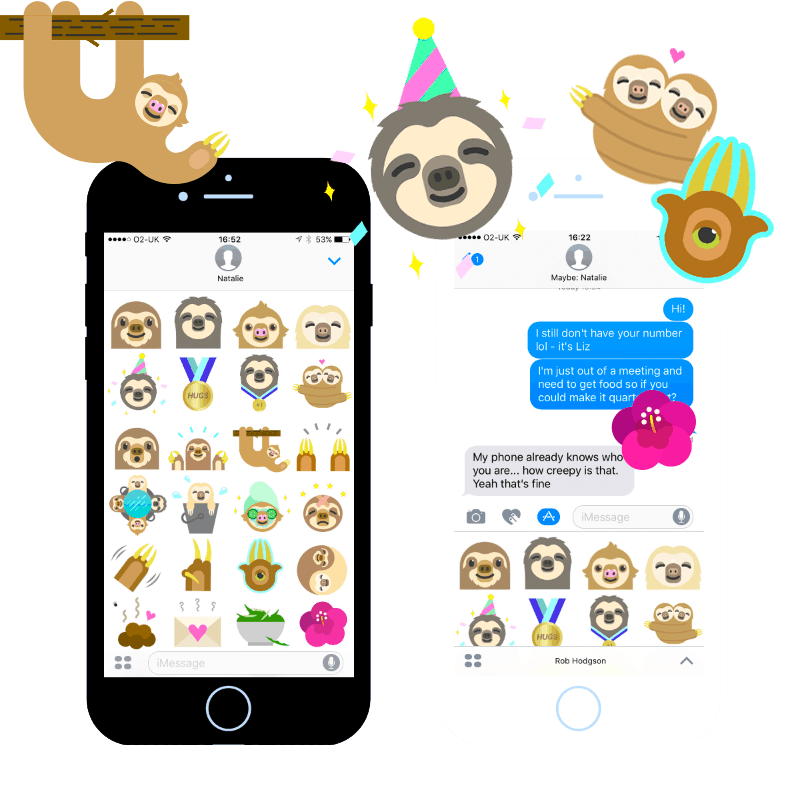 SLOTHVILLE STICKERS
Say it with sloths! There was no sloth emoji so the Sloth Appreciation Society decided to make our very own iOS sloth stickers for you to add to your SMS messages. All proceeds are donated to the ZSL EDGE of existence campaign to save the critically endangered pygmy sloth.
Buy me
Sloth TV
Meet the Sloths
Lucy's viral sloth videos have been watched by millions and featured on Good Morning America, Ellen and Tonight with John Oliver amongst others. She went on to produce the award-winning, 'Meet the Sloths' documentary which became a major international series for Discovery, spreading sloth love far and wide.
Kick back, relax and watch the sloth video back catalogue here.
Sloths on tour
Lucy's has performed her Sloth Appreciation Society talk at a host of festivals, schools, conferences and corporate events across the US and Europe including TED Women 2018.
"Lucy Cooke gave one of the most memorable TED Talks at TED Women 2018. She presents scientific knowledge in a way that engages, informs, and even entertains. Lucy is a rare combination of smarts, savvy, and good humour and is comfortable with and knows how to get the attention her subjects deserve" Pat Mitchell, Curator, Coach, Host of TED Women